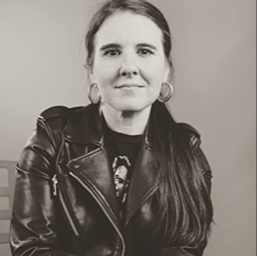 Mia Cusumano
Casting Director
Mia Cusumano has cast a variety of independent and big-budget feature films, network television and cable television for over 18 years. Some of her projects include THE TRIALS OF THE CHICAGO 7 (won the Best Casting Artios Award), I FEEL PRETTY, RAMY, and THE LEFTOVERS. She has also cast independent feature films PATERSON, BRUISER, THE THROWBACK, LEZ BOMB, WITHOUT GRACE, TEAM MARCO, CENTIGRADE, ANTARCTICA, PAINT, and AMERICANish.
Producers and directors love working with this New York-based casting director as she listens carefully and comes to understand the vision for their projects. She brings creative and unique ideas to the table which makes for a fun and thought-provoking collaboration. Mia's keen eye for talent and
years of experience has given her the ability to cultivate and sustain lasting relationships in the community, providing productions with an ensemble cast that varies from well-known television and film stars, Broadway talent, as well as new and upcoming talent.  Mia is the co-owner of M&M Casting, working alongside Meghan Rafferty.  Currently M&M Casting is involved with some very exciting projects in early development. Both are proud members of the Casting Society of America.